During a volunteer project at one of our ActiveSG academies, a group of cedar girls were struck by the way some parents interacted with their children, other children and other parents and coaches in the competition arena. Through this encounter, they wanted to do something more to help parents help their children have a better sporting experience.
Meet our super girls and read on to find out more about their idea!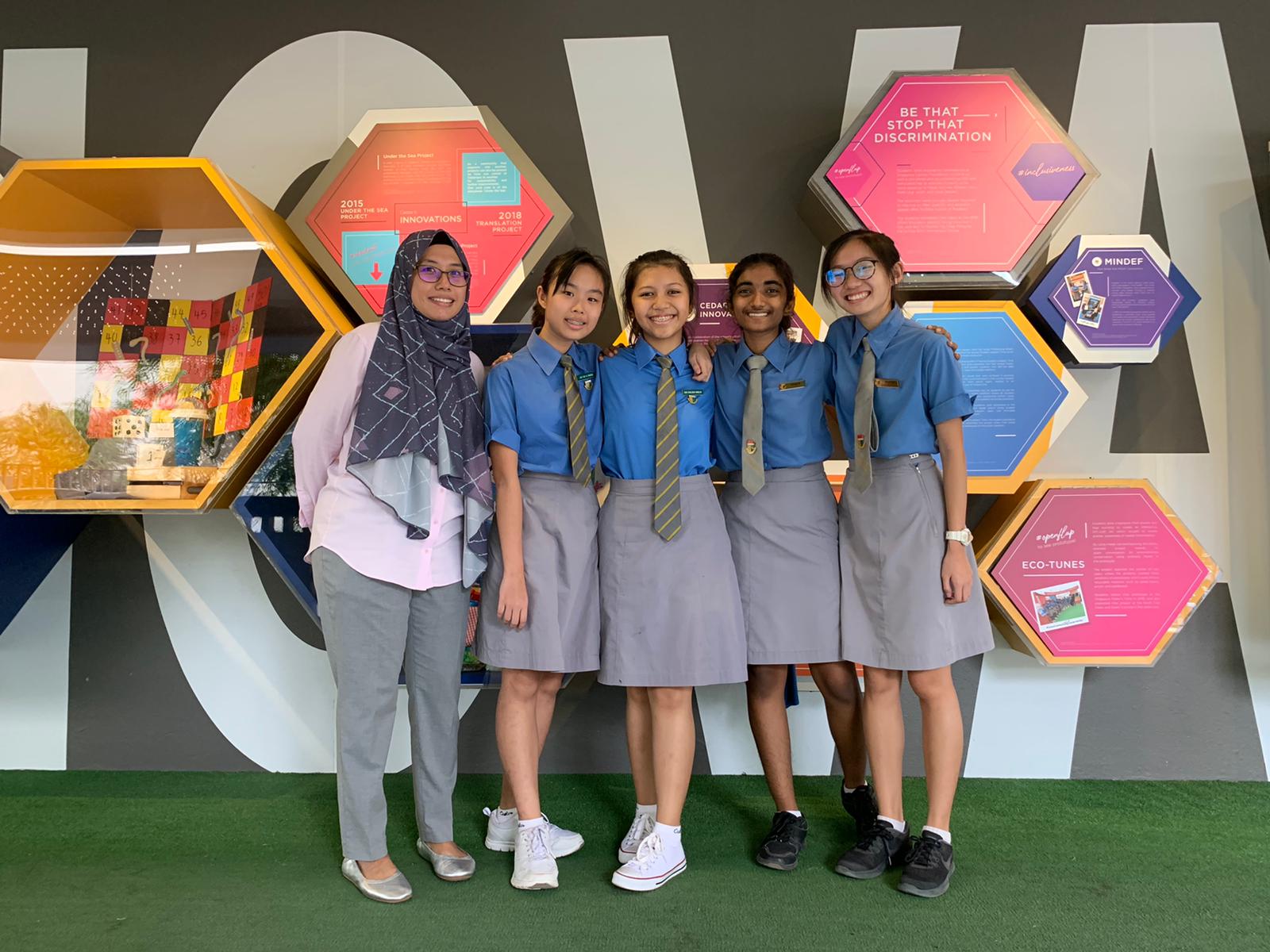 "We first started this initiative as part of a social innovation programme in 2018. We chose to work with ActiveSG and volunteered to referee and help out at a tennis event for children. During the event, we noticed that some parents were being extremely strict with their children, and kept scolding them if they had made a wrong move. As a result, the children were not enjoying themselves and were visibly stressed. Over the past 2 years, we've been constantly working with ActiveSG to develop our ideas, and we are proud to present our campaign, SportOn! Through this initiative, we hope to spread the message to parents that they should be supportive and positive influences to their children during sport. We hope that these characters in the poster can help to promote the importance of sportsmanship to both parents and their children."