[Mother's Day 2021 Specials 💖] Check out our Mother's Day Contest and tell us what makes your Sport Mum so amazing! 👸✨ Simply get creative and send us a picture/photo to celebrate your mum and caption it! Top 10 winners will walk away with $50 worth of Zalora e-gift card each! 🎁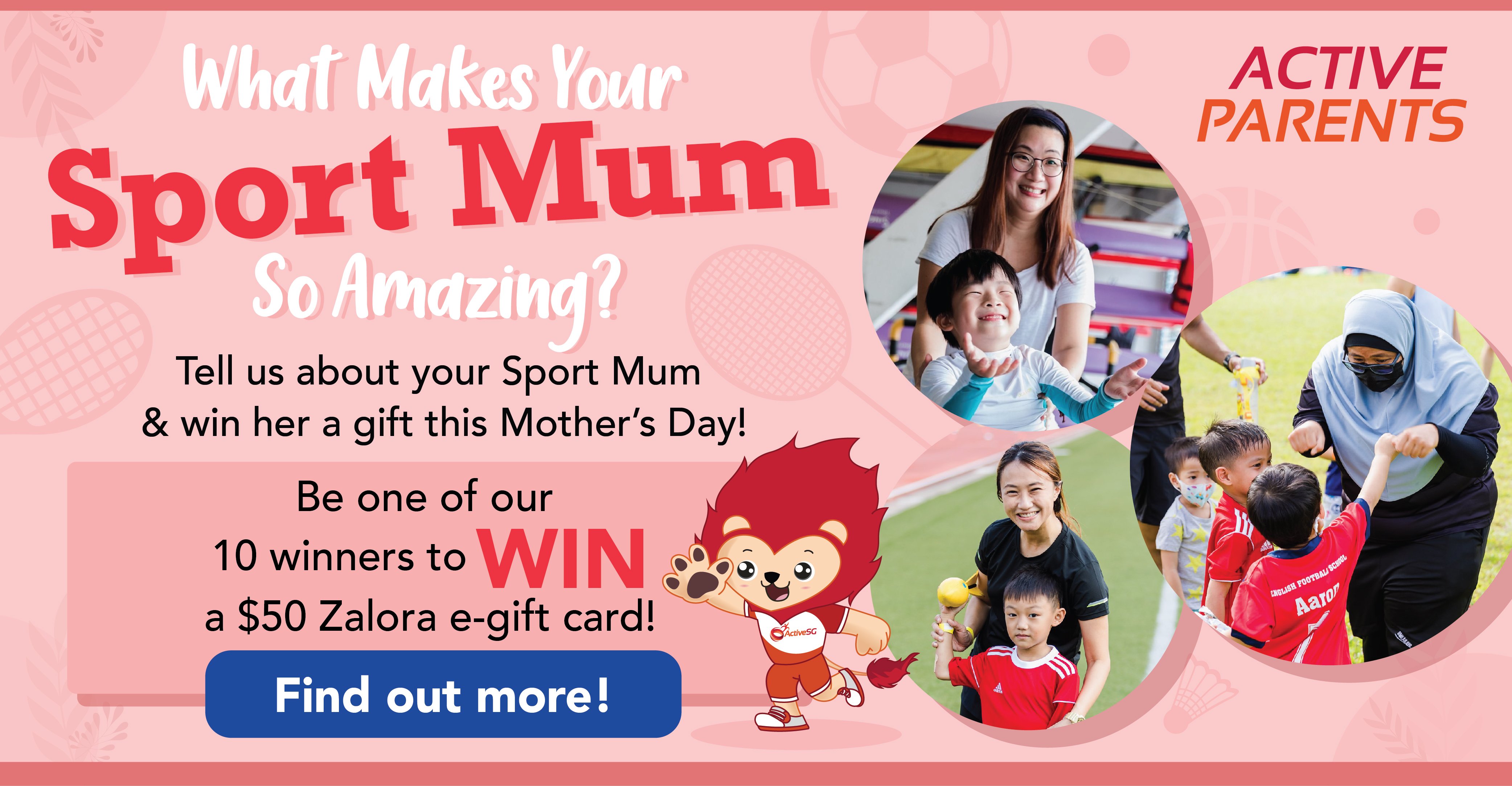 This Mother's Day, we pay tribute to the Sport Mums who lovingly and selflessly support their child's life and sporting journey! Whether they were the ones who inspired their child to love sport, or are always there to encourage them along the way, here are some reasons why we think Sport Mums are so amazing:
You are your child's biggest fan & cheerleader
Whether it's a qualifier game or finals, you make sure you have a seat at the front rows cheering your child on. You brave the sun and heat to support your child, and holler "Go (your child's name)!", unfazed by the somewhat curious stares of other spectators. We know you're a professional paparazzi to your child as well, sending real-time updates to the family group chat and being a top-notch photographer and videographer at their matches.
Hats off to you Sport Mums, you're definitely your child's most loyal fan!
You are a masterchef to your hungry kids
The one thing your young athlete looks forward to after a long, tiring afternoon of training is coming home to their favourite meal. You know just what to whip up to lift their mood, and also what wholesome and healthful foods they need to keep them going – protein for muscle repair and growth, calcium for strong bones, carbohydrates for energy, all checked!
See Food First Approach for Your Child
You were their First Coach
You don't have to be a professional athlete to teach your child the basics of sport. Do you recall the days when you lifted your hands off the bicycle to your little one launching off by themselves, when they scored their first soccer goal and basketball hoop, and when they swam their first lap?
You've always been the first to introduce the sport to them and help them learn the fundamentals, and look, how far they have come in playing sport now?
You are their most reliable schedule-keeper
In the heat of the sport season, you go the extra mile to care for your child's overall well-being, making sure that they get enough sleep at night, not skip meals (especially breakfast – the most important meal of the day!), and are able to keep up with their school work. But above all, you understand that they just need rest and their own down time to recharge and be refreshed for their next training or match. When people say mums nag the most, we see it as mums making sure their child follows a routine for their best interests!
You are their shoulder to cry on
When the frustration from training sets in, or when your child's match does not end favourably, they know they can always come home to you and have a shoulder to cry on. You don't even have to say much, but simply being a listening ear or giving a reassuring hug goes a long way in comforting your little one.
After all…
You are proudest when they just give their best!
It goes without saying that children naturally crave their parents' appraisal and affirmation. That's what makes you, Sport Mums, so amazing – that you just want your child to love the sport and do their best! Because you don't put excessive pressure on them to perform, your little ones won't be too afraid to fail and can pick themselves up after a setback in their sport journey.
A big thank you to all our Sport Mums for playing crucial roles in your child's sporting journey. You are all amazing and special in your own ways! As Active Parents, we celebrate our Sport Mums this Mother's Day not only for what you do for your child, but more importantly, for who you are to them! 💖
Check out the other Sport Mums and Active Parents we know of here.