Active Parents School Holiday Programme - March 2021
This March holidays, choose to get active with your child! 🏃🏀🛶⚽🏑🎾
Each activity will require you and your child to work together for perhaps the first time ever in sport - so whether it's a new sport or one you're already familiar with, join us to experience happy and active parent-child moments! 😄
OUR PARENT-CHILD SPORT OFFERINGS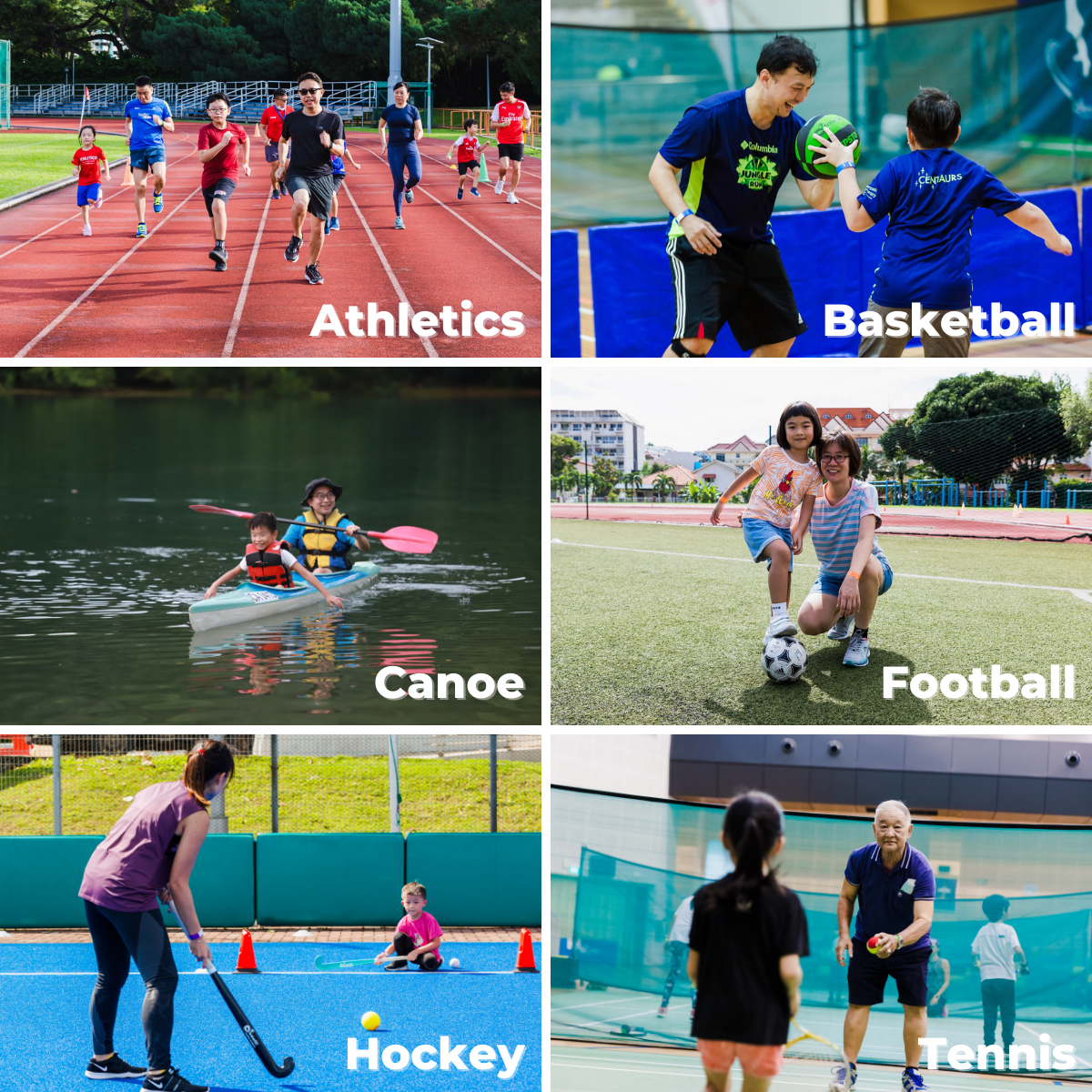 FATHER-CHILD SPECIAL!
In this special collaboration with DADs for Life, we introduce our Father-Child edition of Basketball and Football programmes that are co-developed with the experts from Centre for Fathering to help fathers better support the child and strengthen their relationship during the activities!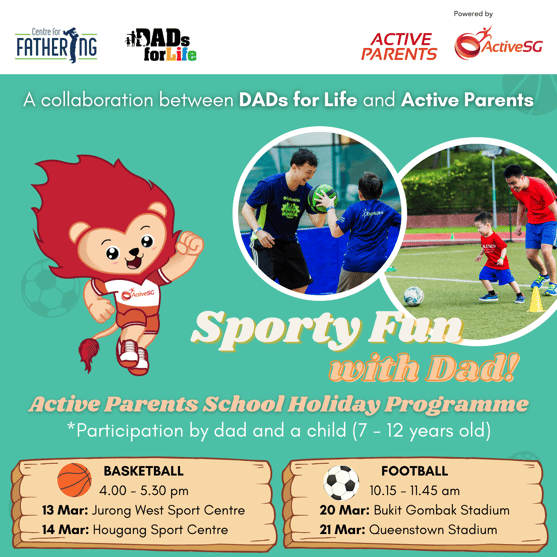 REGISTRATION
Thank you for your support! Registration has closed, stay tuned for our Jun holiday series!
FREQUENTLY ASKED QUESTIONS (FAQs)
Read the Active Parents School Holiday Programme FAQs here.
-
Active Parents School Holiday Programme is a signature initiative for parents to engage fully in fun sporting activities with their children.