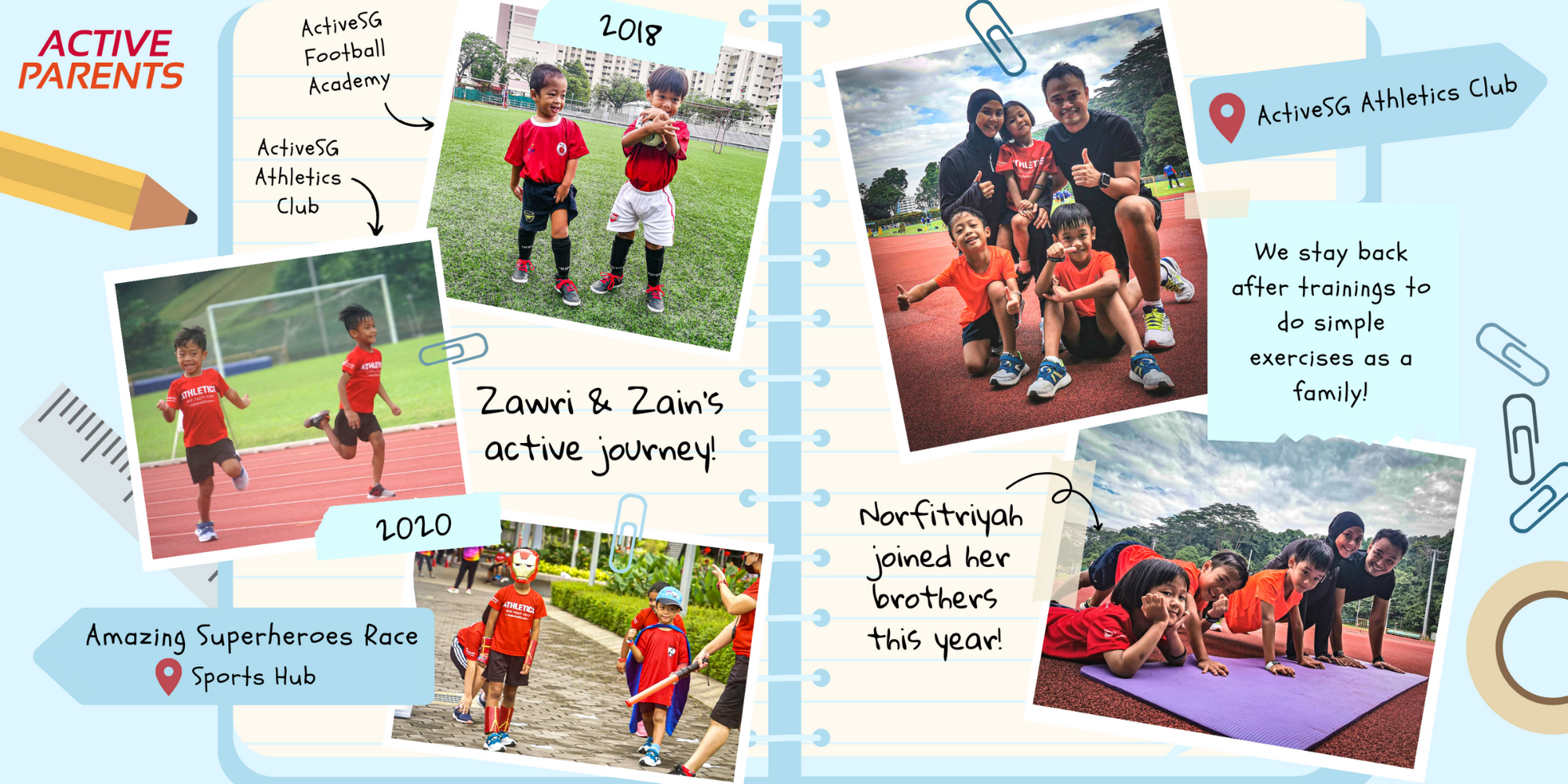 "Our twin boys, Zawri and Zain, started their ActiveSG Academies and Clubs journey with the Football Academy in 2018, followed by Athletics Club in 2020. Our third child, Norfitriyah, just recently joined her brothers in the Athletics Club in 2021. Our children enjoy both programmes and as parents, we are proud to see them develop progressively in their physical abilities – particularly in running, jumping and throwing. Kudos to the coaches!
Our children enjoy these sporty sessions so much that we would stay back after each session and do simple exercises together as a family. It is important as parents to set good examples for our children. So while our children participate in their athletics training, we too do our own exercises at the stadium.
Our boys also took part in the Amazing Superheroes Race organised by the athletics club at Sports Hub in 2020. They got the chance to dress up as their favourite superheroes as they participated in the race, and they enjoyed that particular event the most, especially since we mostly had to stay home during the pandemic.
We constantly encourage our children to participate in sport as we believe that it helps in their holistic development, e.g., physically, and in the development of their social skills and ability to listen to simple rules and instructions. We also always make it a point to remind our children that sport makes them stronger, on top of allowing them to make new friends through having fun!"