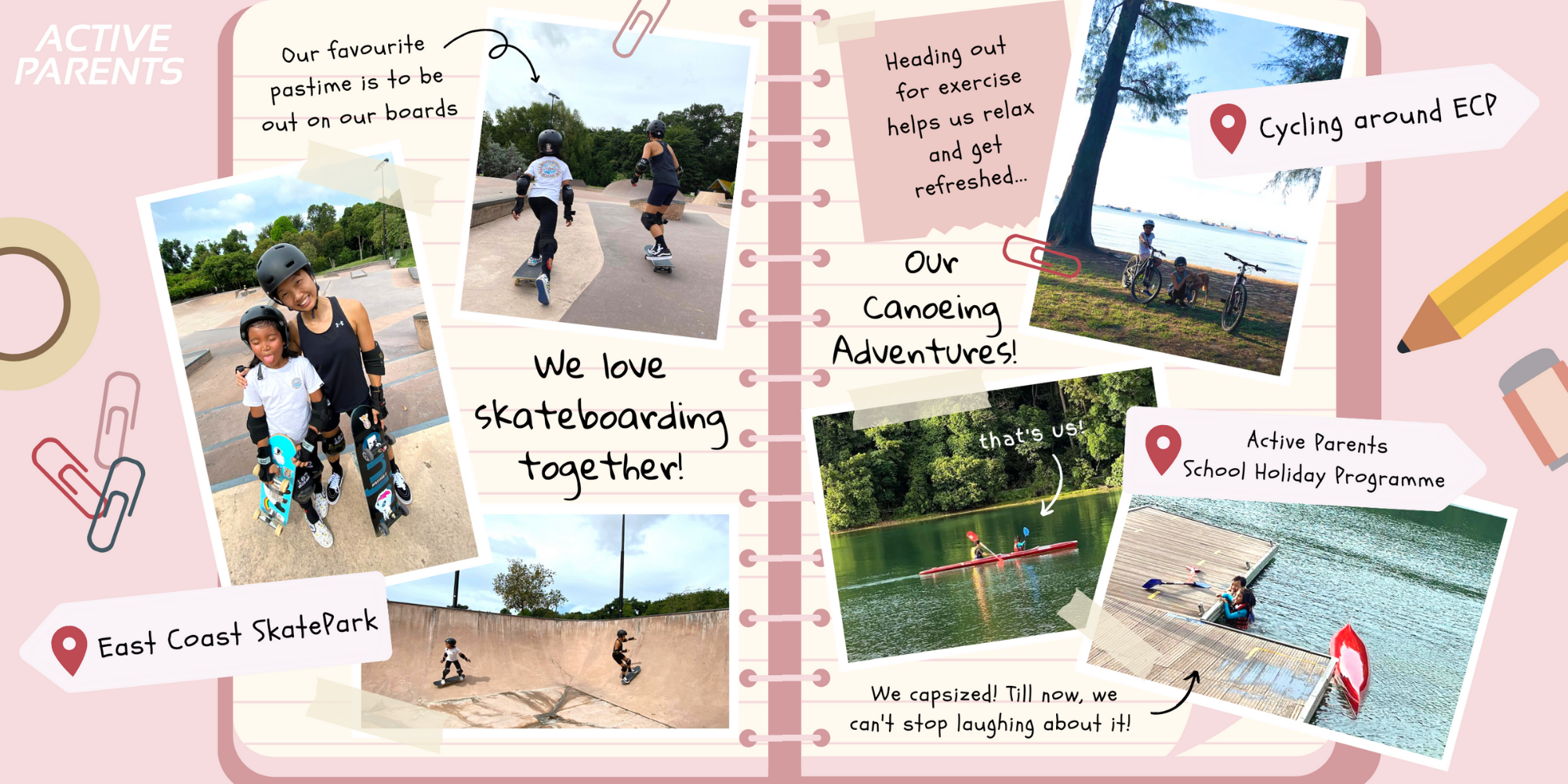 "My daughter and I take part in many outdoor sport activities regularly– including cycling, swimming, skateboarding, tennis and even regular walks with our dog at East Coast Park. Not only does it help us stay fit and healthy, it also allows my daughter to make new friends with children who lead a similar healthy lifestyle and it teaches her to be brave in trying new activities. Sometimes when she is tired from studying, we head out for a bit of exercise and that helps her relax and get refreshed.
I also firmly believe in minimal screen-time for young kids – my daughter does not have a phone nor iPad, and gets movie night only once a week. So her favourite pastime is to be out at the skatepark on her board!
Being an Active Parent is all about helping your child in their all-rounded development, and showing them the importance of having a healthy body. I believe that "a healthy mind resides in a healthy body", and to do so, the parent must always set the example by modelling what they teach. For me, I set the example by working out at least five to six times a week and always eat healthy.
During the December School Holidays, my daughter and I also joined two Active Parents programmes, Canoeing and Tennis, and our favourite one was the canoe activity at MacRitchie Reservoir even though we tried it before
My daughter and I both love water and water sport and our first experience with canoeing was also at Paddle Lodge @ MacRitchie. One funny moment that day was when we lost our balance while trying to get on the dock. The kayak capsized and we ended up in the water! But we both had a hearty laugh, got back in and continued kayaking. As a parent who leads by example, I guided my girl as we started to paddle, and we worked hard to synchronise our paddling rhythm so we could move smoothly through the water. She really loved canoeing and wanted to go back again. And till now, we still cannot stop talking about the capsizing incident!"