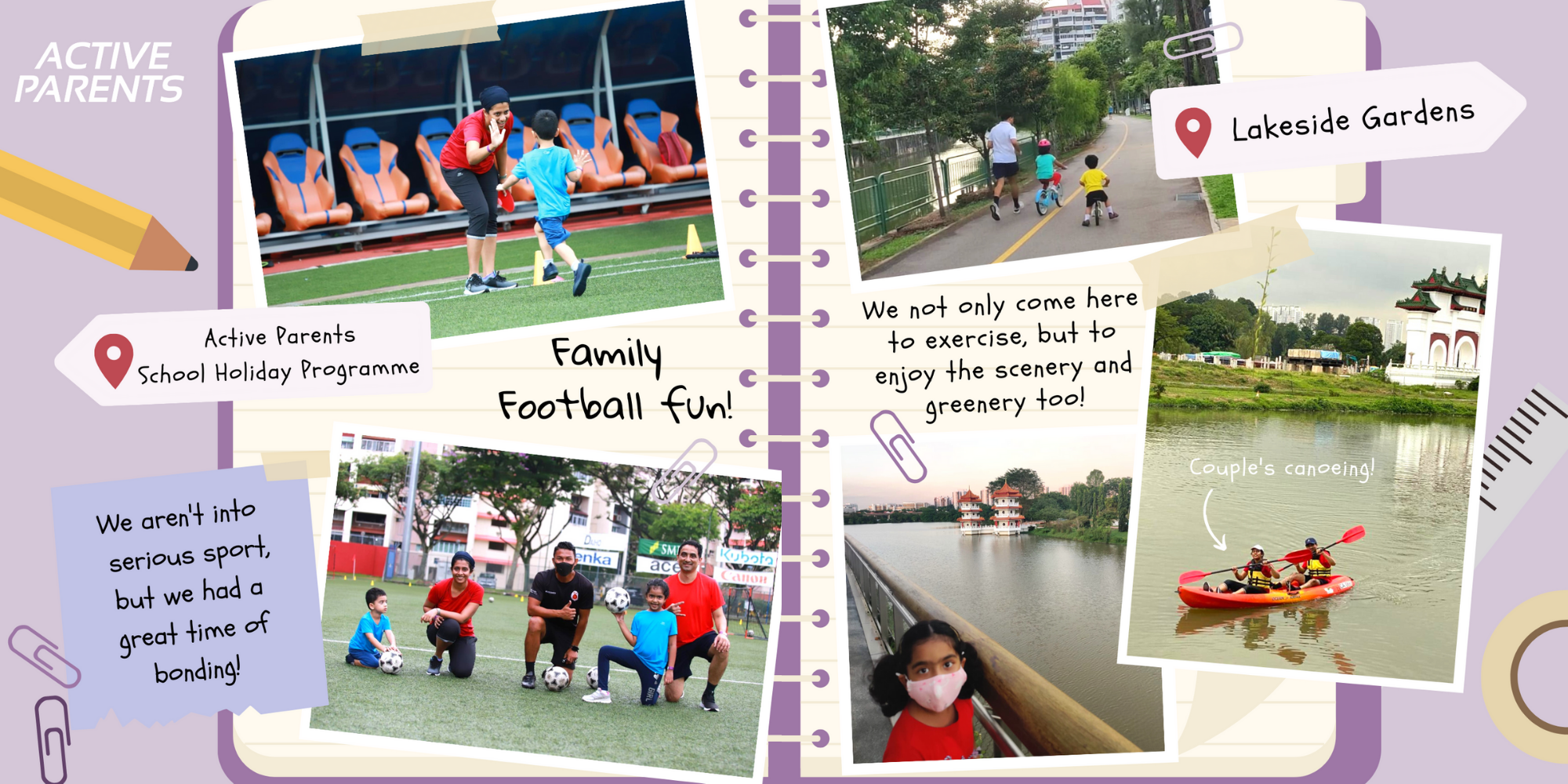 "My husband and I, along with our two kids, participated in the Active Parents Football School Holiday Programme. As parents who were never into any serious sport, we enrolled just to get the whole family outdoors and to do something fun together. We thoroughly enjoyed the programme! Not only did it get us active, it was also a lot of fun and gave us great moments of bonding with our kids.
As a family, we've also been regularly visiting Lakeside Gardens in Jurong since early last year and it has become a favourite with the family. The kids get on their bikes and my husband and I jog/walk along with them. We usually stop at an open arena to exercise together as a family. My daughter especially enjoys skipping there! Our visits to Lakeside Garden are not just an opportunity to exercise but also to enjoy nature and appreciate the flora and fauna around us. We enjoy discussing the various plant/flower names along the way with our kids who have started to take an interest in these. The Jurong Lake Gardens playground, which includes large slides and obstacle courses, is also a favourite with them.
For me, being an active parent means showing by example the need to take time out of our busy schedules to just go out and exercise in some form. Hopefully through this, our kids will grow up understanding the importance of staying active and try to incorporate exercise and sport into their lifestyles at an early age.
I absolutely think that going outdoors and playing sport is very important for the kids to grow up as balanced individuals. On most days, I encourage my kids to spend at least an hour outdoors – either at the playground or biking, walking etc. It not only helps them build stamina and physical strength, but also helps them mentally relax, develop better interpersonal skills (especially when playing a team sport) and improves their overall well-being!"