Written by Gary Yang
V.Thurairajasingam (Raj), father of three beautiful kids and the proud owner of The Right Fit, a 24-hour gym, trekked up Everest Base Camp (EBC) with his oldest kid, Darrshan Raj Thurairajasingam, back in 2019. This amazing feat earned Darrshan a certificate from the Singapore Book of Records for the youngest Singaporean to reach Everest Base Camp at the age of 8. Now, that's not something that most Dads can boast of doing with their kids! Raj is also an exemplar active parent to his kids and aspires to be their role model forever.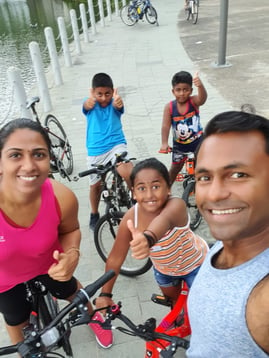 Raj's involvement in his kids' active lifestyle is one that is constantly developing. Darrshan, who is also a participant of the ActiveSG Football Academy, was personally coached by his father for the EBC climb through treadmill running, skipping, cycling and jumping, on top of his twice-weekly football training.
The gruelling training sessions also provided Raj with opportunities to strengthen their father-son relationship and this allowed Darrshan to observe his Dad hard at work with his clients.
Seeing Darrshan very much involved with Raj in an active lifestyle, the younger two kids, Kaaviyaa and Puvendrasingam followed in the footsteps of their older sibling and father byattending weekly soccer training sessions and swimming classes. In order to utilise his time wisely while waiting for his kids during their soccer training sessions, Raj even got himself certified as a soccer coach for kids at the grassroot level.
When asked whether parents play an important role in nurturing sports development in our youths, Raj said: "Yes, I believe every parent should provide encouragement, support and access to activities that enable their child to develop skills in areas such as psychomotor, social and emotional development, etc. That's why it is often said a parent is a child's first teacher and coach."
As a Dad and a gym owner cum personal instructor for all age groups, Raj shared the challenges he faces to motivate children of this generation to be active or play sports. He mentioned that kids today have become obsessed with computing games and gadgets which have led to a sedentary lifestyle. As such, he encourages parents to embark on an active lifestyle before encouraging their kids to do so. Reason being our children are mirrors, reflecting images of what happens around them.
Given the current COVID-19 situation, Raj's family still remains active. Their routine now involves cycling along the Park Connector Network (PCN) routes or doing some functional workouts at home as a family.
The hype and focus may be on mums and Mother's Day over the year but Thurairajasingam wouldn't want to change a thing: "The focus should always be on mums and Mother's Day as they gave birth to the kids. With unconditional love from mothers, the fathers can then concentrate on preparing our children for the real world."
Father's Day may be just around the corner, but he doesn't have any plans to celebrate it, though he suspects his kids are probably planning something behind his back (*winks).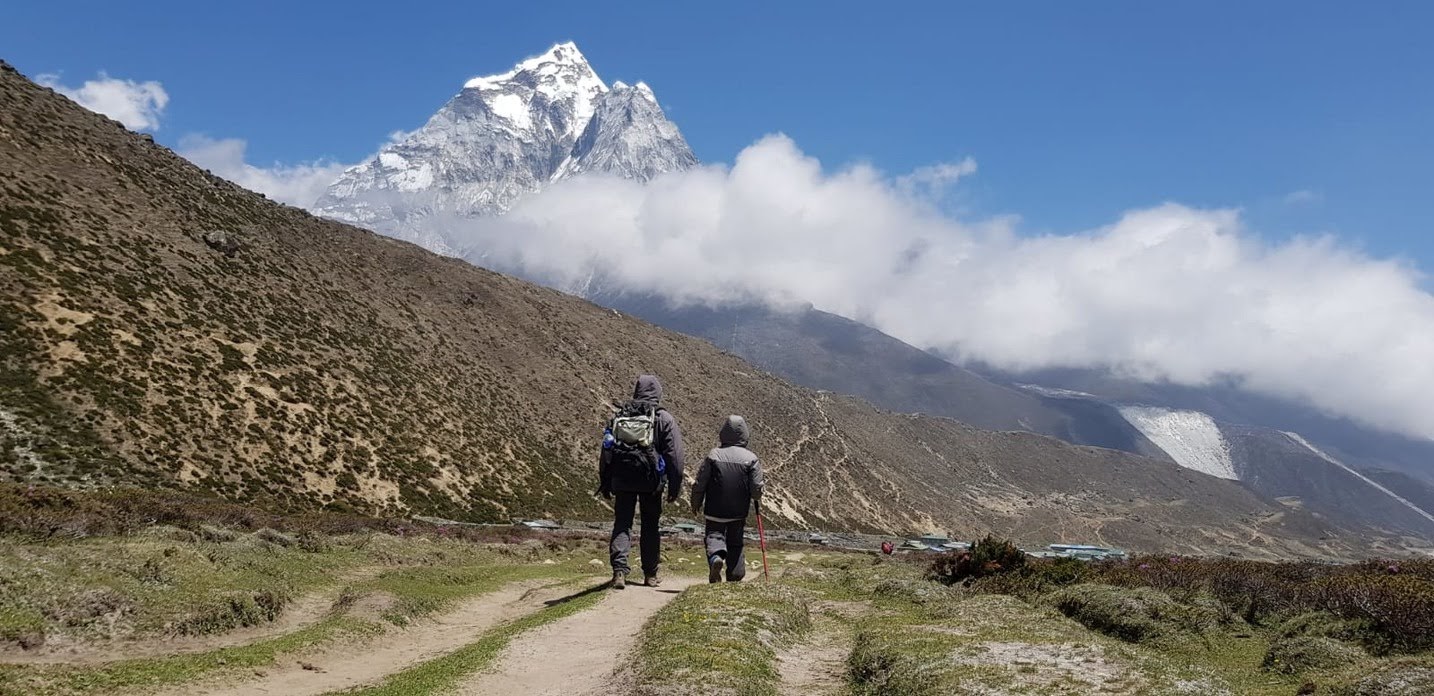 He had this to say when asked for advice for Dads out there: "Happy Father's Day to all the amazing and hardworking dads out there. You might not be with your kids as much as their mothers, but you are just as important. Do your best and may you always remain the "Superman" your kids think you are!"